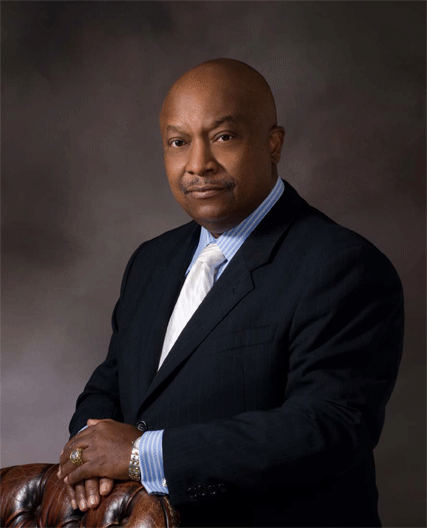 Rev. Dr. James Henry Harris
James Henry Harris was named Virginia Union University's Most Outstanding Professor in 2008 and was nominated by the President of the University for the State Council of Higher Education of Virginia's Outstanding Professor. In 2006, he served as President of the Academy of Homiletics and in 2007 he served as founder and president of the Urban Coalition for Social Change. In 1996 he was the first African American to be awarded the Henry Luce III Fellowship in Theology by the Association of Theological Schools (ATS) and named a Crossroads Scholar in Religion and Public Policy.

He holds Masters degrees in Humanities (Philosophy), Theology and English Literature, and the PhD degree in Social Science with an emphasis in Urban Studies and the Doctor of Ministry degree in Preaching and African American Church Studies from United Theological Seminary as a Samuel DeWitt Proctor Fellow. He is the author of seven books including Pastoral Theology (Fortress Press, 1991), Preaching Liberation (Fortress Press, 1996) and The Word Made Plain (Fortress Press, 2004).

He is professor and Chair of Homiletics & Pastoral Theology at Virginia Union University and Senior Minister for the past 20 years at the Second Baptist Church both in Richmond, Virginia. He has been Visiting Professor of Homiletics at Princeton Theological Seminary and Luther Theological Seminary in St. Paul, Minnesota. He serves as advisor and consultant to churches and other non-profit organizations throughout the United States.

He is married to Demetrius Bright of Norfolk and they are the parents of two sons, James Corey and Cameron Christopher.